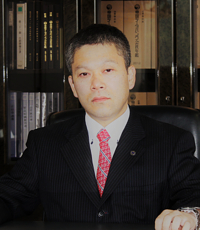 "Challenge for Technological Innovation"
This motto represents each employee's originality and study for technical target to be accomplished and also shows RYOWA's corporate culture to develop the high quality products in which customers have trust since its founding. Our unceasing challenge spirit has made Ryowa what it is today. Under such company circumstances, we continue to develop a company manufacturing environmentally friendly products and contributing to the community in 21st century.

Ken Gomi
President
Technological Challenge
Based on "Challenge and Leap" spirit, RYOWA is a team of highly trained technical experts.
Customers First
Based on the "Market-In" strategy, RYOWA is a stand-out company in the electronics industry.
Environment Protection
RYOWA keeps developing the products friendly to the earth.
Contribution to Society
All employees contribute to society through their work and create a worthwhile company.
Training of Human Resources
The growth of each employee leads to the everlasting growth of RYOWA.
Company name
RYOWA CO.,LTD.
Location
245, Yonezawa, Chino-City, Nagano-pref., 391-0216 Japan
Foundation
September,1982.
Capital
JPY 78.5 million
President
Ken Gomi
Number of employees
150
Facilities
Site 8,520㎡
Building 22,030㎡

Area of business
Manufacturing and sales of printed wiring board.
Annual sales
JPY 4000 million
Main customers  
TOSHIBA CORPORATION Semiconductor Company
SHINKO ERECTRIC INDUSTRIES
IBIDEN
MITUTOYO

Others
Overseas Assembly Company

Sep.1982
Establishment of RYOWA chemical CO.,LTD by the former president Makoto Gomi in Yonezawa, Chino-city, Nagano-pref.,Japan
Apr.1983
Establishment of RYOWA CO.,LTD with the capital of JPY 5 million
Jun.1983
Transfer of the head office and the factory to Tsukahara in Chino-city and start of COB production
Apr.1986
Acquisition of factory -site of 4950㎡ and building of 1930㎡ in Yonezawa Chino-city
Aug.1986
Reconstruction of the factory in Yonezawa and transfer of the head office at the same location
Transfer of NC factory in Fukuzawa to Yonezawa for raising productivity
Dec.1986
Increase of the capital to JPY 28 million
Jan.1995
Extension of the factory to 448㎡
Establishment of the electrolysis gold plating line
Introduction of various testing equipments
Aug.1996
Certification of ISO9001
Jun.1997
New President, Ken Gomi
Sep.1997
Construction of the second gold plating line. Increase of capital to JPY 78 million
Apr.2000
Completion of the headquarter office and factory
Dec.2004
Certification of ISO14001
Dec.2006
Completion of the second factory
Headquarters Factory, Second Factory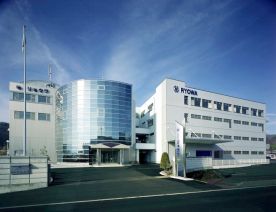 245,Yonezawa, Chino-city,
Nagano-pref., 391-0216 Japan

TEL:+81-266-73-5470
FAX:+81-266-73-3803